Welcome to my Web site!
BUYING/SELLING
At no cost or obligation from your part
you may right now E Mail us at selaya.re@live.com
or call us at 954 966 5529 and give us basic information
on your property of interest.such as address, and city
we will give you a market value to help you buy or
sell at your best price advantage.
.
Representing you as our client we can find a home
for you, or help you buy one you found, be it a
foreclosure, short sale, from auction, or for sale by
owner. We hope to do our best for you at all times.
TRUST
When you place your trust on us as your agent
we are willing to speak and advocate on your
behalf always willing to talk with you about any
issues. And be someone to trust with your life's
most important purchase.
FINANCING
Financing your home purchase is not like several
years ago, in present times, more options, and
convenient programs are available that can best
fit your case. We can support and show you the
best opportunities available. To help you save
money over the time and terms of repayment.
So whether you're buying or selling, feel free to
contact us and we will be happy to help you with all
your real estate needs.
MULTILINGUAL SERVICES
Certified International Property Specialist
Twenty Five Plus Years in the Real Estate Profession
Serving Individuals, As Well As Small & Large Corporations
Award Recipient As Management Consultant to the S.B.A.
Working Today to Earn Your Repeat Business of Tomorrow
Former Board Commissioner of the Broward County Housing Authority
President of Florida Housing For All Org
Dedicated to Affordable Housing & Community Development
So. Broward Board of Realtors Governmental Affairs Former Chairman
Florida Association of Realtors Lifetime Honor Society
Click Here to see All MLS Listings
Click Here for http://members.floridarealtors.org/1109457
Click Here for Cuba Latin Properties
Buyers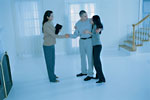 Whether you're looking for your first home, your dream home or an investment property, I'm committed to providing you with the highest quality buyer service. When making the type of investment that buying a home requires, you deserve to have all the latest market information and the very best advice, both of which I can provide you with. Read more.
Sellers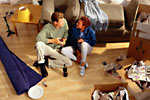 The decision to sell a home is often dependent on many factors. Whatever your reasons are for selling, my proven effective marketing strategies will ensure that you get the highest possible price for your home. I guarantee to provide you with professional, ethical and confidential service and keep you fully informed every step of the way. Read more.